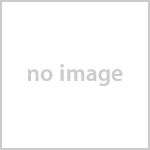 Mauro Picotto, Back to Cali
Audio CD
Disk ID: 454753
Disk length: 12m 28s (2 Tracks)
Original Release Date: 2002
Label: Unknown
View all albums by Mauro Picotto...
"Back to Cali" Tracks & Durations
| | |
| --- | --- |
| 1. Back To Cali (Radio Version) | 3:54 |
| 2. Back To Cali ('Push Remix) | 8:31 |
Note: The information about "Back to Cali" album is acquired from the publicly available resources and we are not responsible for their accuracy.
Review
Exclusive Danish pressing of 2002 single features ten tracks, 'Back To Cali' (Radio Edit Mix, Push Remix, Butterfly Remix, Megamind Mix, Original Claxixx Mix, Picotto Mix, Megavoices Tea Mix, Supreme Dream Team Remix, G-Strike Remix & Funk Mix).
Other Versions
Albums are mined from the various public resources and can be actually the same but different in the tracks length only. We are keeping all versions now.